If you get anxious or nervous thinking about your dental treatments, you might be looking for sedation dentistry Surrey specialists. At Southridge Dental we can provide sedation dentistry services. It is our priority to make sure you receive comprehensive gentle dental care at our dentist office.
To do so, we offer sedation dentistry options to patients with anxiety in the dental chair or for those with special healthcare needs.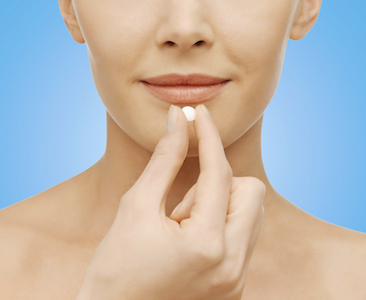 Oral Conscious Sedation Dentistry Surrey, BC
If you suffer from moderate dental anxiety, we may recommend oral conscious sedation. This can help with your anxiety during the treatment.
Remember, if you take oral sedation, you will not be able to drive yourself to the appointment because you will not be able to drive after your appointment is done! Make sure you have a friend or family member transport you to and from your appointment.
Laughing Gas
Dental anxiety can prevent many patients from visiting the dentist for checkups and much-needed dental work. If dental appointments make you feel anxious, we can administer laughing gas during your visit, which is another option available that can help you.
At Southridge Dental, laughing gas is administered using a mask. Most of our patients are good candidates for this treatment.
Questions About Sedation Dentistry?
Don't let dental anxiety keep you from receiving the dental care you and your family need. Call Southridge Dental to schedule your sedation dentistry Surrey, BC appointment today!
You can also ask us more about our sedation dentistry techniques. Our staff is here to help you and provide comfort during your treatment.
Call us or contact us through our online form. Your sedation dentistry Surrey specialists are here for you. We rely on our experience to provide gentle dental treatment and help you with your anxiety.
At Southridge Dental, we offer comprehensive family dental services for all ages.