your Surrey cosmetic dentistry specialists want to tell you that It is never too late to improve the appearance of your smile. At Southridge Dental, we offer comprehensive cosmetic solutions in our dentist office to help you with the appearance of dark, discolored, or irregularly shaped teeth. We don't just stop at cosmetic dentistry! We provide a variety of services including BOTOX® in Surrey, BC!
Surrey Cosmetic Dentistry Smile Makeovers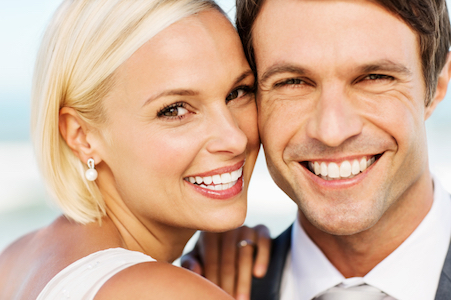 The goal of a smile makeover is to improve your smile through one or more cosmetic procedures such as dental veneers, crowns, porcelain bridges, and teeth whitening. Your Surrey cosmetic dentistry specialist offers these treatments to help you achieve your goals.
Surrey Cosmetic Dentistry Specialist's Smile Makeover Process
At Southridge Dental, our Surrey cosmetic dentistry team works hard to make your smile makeover process as personal as can be. Before undergoing any treatments, we will provide you with a consultation to assess your goals and determine if you are a good candidate for a smile makeover. We will present you with a smile design simulation to give you a visual of how you can expect to look post-procedure. Depending on your current dental health, our team may proceed with a new patient exam.
If your smile makeover consists of new crowns and/or dental veneers, our team will place them and perform necessary adjustments within three days of your initial procedure. Once all of your permanent dental crowns are ready, they will be cemented during the final adjustment phase.
Because Southridge Dental performs smile makeovers with the help of a smile design simulation, you can approve your final smile design before it's completed. Our process is designed to be comfortable - no goopy impressions required! If you suffer from anxiety in the dental chair, we offer a range of safe sedation options.
Interested in learning more about Southridge Dental's smile makeover service? Call our Surrey dental office to book your consultation!
Opalescence® Take-Home Teeth Whitening
At Southridge Dental, we want our patients to have their brightest smile. If you would like a whiter smile, we provide professional take-home teeth whitening kits to make whitening your teeth in your own home easy and effective.
Porcelain Dental Veneers
Porcelain dental veneers can give your smile a dramatic transformation! Veneers are designed to completely cover the front of your teeth, creating a brilliantly white, uniform, appearance and hiding all irregularities.
Dental Bonding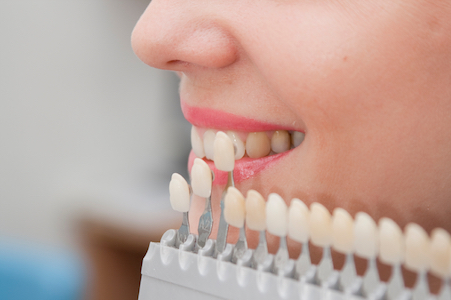 Tooth colored materials (similar to white fillings) can be used to cover chips or gaps in your teeth. In many cases, numbing or adjusting the tooth isn't even necessary, making dental bonding one of the easiest ways to improve your smile's appearance.
Gingival Recontouring
If you feel your smile is overshadowed by too much gum tissue, we have a variety of treatment options available. Gingival recontouring can help create a smile that is more tooth, less gum. The procedure can also improve your overall gum health.
Questions About Our Surrey Cosmetic Dentistry Services?
Ready to reveal your brightest smile? Call us today at our Surrey dental practice to schedule your cosmetic dentistry consultation!
Are you missing one or more teeth? Restorative dentistry at our Surrey, BC Canada dentist office can repair and restore the natural look of your smile.