Did you know that 9 out of 10 children suffer from sleep-related breathing problems caused by Sleep Disordered Breathing (SDB)? It's a staggering figure and one that has inspired the HealthyStart ™ system.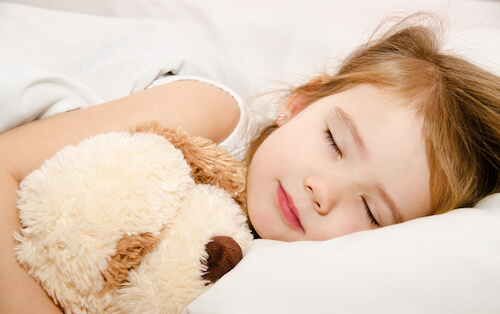 HealthyStart ™ is an oral appliance therapy that is based on 50 years of research and experience. With over 3.5 million children treated with it globally, this system is designed to address the root cause of sleep disordered breathing. As an added benefit, HealthyStart ™ also straightens teeth without braces, with the use of an appliance.
The Effects of Sleep Disordered Breathing
Sleep Disordered Breathing (SDB) can be a factor in a vast array of childhood medical issues. HealthyStart ™ is designed to address the symptoms by treating the root cause—SDB-induced oxygen deprivation.
If your child experiences the following issues, they could be suffering from SDB-induced oxygen deprivation:
ADD/ADHD
Lower IQ
Chronic Allergies
Aggressive Behavior
Mouth Breathing
Swollen Adenoids and Tonsils
Daytime Drowsiness
Crooked Teeth
Restless Sleep
Bedwetting
Nightmares
Dark Circles Under the Eyes
Snoring
Irritability
Frequent Headaches
Arrested Growth
Low Grades in Math, Science, & Spelling
How HealthyStart ™ Can Help Your Child
If your child is one of the 9 out of 10 children who are suffering from these SDB-related issues, they could be a good candidate for HealthyStart ™.
The HealthyStart ™ System is a soft oral appliance that promotes proper growth and development of the jaw and airway. When worn consistently and under the direction of our Surrey dentists, your child's airflow can be optimized in a way that facilitates proper nasal breathing. Moreover, the oral appliance can also straighten your child's teeth without the need for braces.
The HealthyStart ™ System oral appliance is made to be worn at night (unless prescribed differently by one of our doctors). It is fabricated out of BPA, silicone, and latex-free material. Furthermore, this special appliance is FDA-cleared and ISO-certified. It has been deemed a Health Canada Class II Medical-Grade Device.
How To Get Started With HealthyStart ™
Children's mouths are able to adjust more easily the younger they are, which means HealthyStart ™ is most effective when prescribed as an early intervention tool.
We are proud to offer HealthyStart ™. With a simple consultation, our doctors can assess your child's jaw growth and determine if this system is right for them.
Call Southridge Dental today to schedule your child's HealthyStart™ assessment.