Invisalign for Kids and Teens at Southridge Dental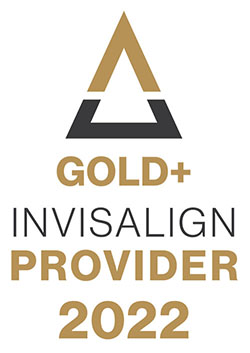 Worried about how braces will affect your life? Consider Invisalign your easy alternative! Our experts are trained in the application of this removable and customizable aligner designed to easily correct dental malocclusions. This treatment involves the wearing of clear, removable aligners that replace the wires and brackets of braces and allow your child to live without the restrictions typical of permanent dental appliances.
Invisalign First for Kids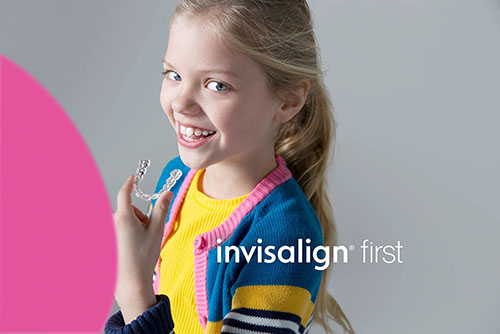 It's hard enough trying to get your children to brush their teeth; don't make it worse with the presence of brackets and wires filling their mouths. Invisalign First involves the Invisalign Treatment but is specialized for the correction of your little one's baby teeth. Designed for malocclusions such as diastema, open bite, crowding, anterior and posterior crossbite, and protrusions, this easy treatment helps to stop developing issues before they become severe, cost-heavy conditions.
Invisalign Teen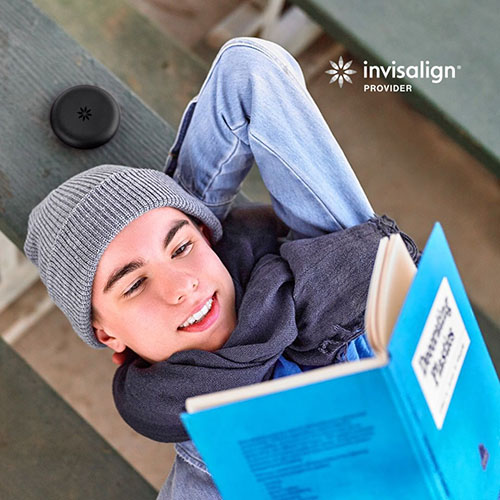 Don't let braces make your teenage years harder than they need to be! Try Invisalign Teen instead. The invisible design of the Invisalign Treatment means no brackets covering up your beautiful smile or getting in the way of your daily life. This removable appliance is customized to each patient and is twice as durable as other retainers, allowing you to live life to the fullest without worrying about the restrictions typical of braces.
Benefits of Invisalign for Kids and Teens
Invisalign is a highly sought-after treatment option for children, teens, and adults in need of orthodontic treatment. Some of the reasons it is so popular include:
Easily removable trays which are customized to each patient's teeth
A shorter treatment time compared to braces
Increases confidence with its invisible design
No restrictions on extracurricular activities or foods to enjoy
More predictable straightening of teeth
Easier to practice good dental hygiene than with non-removable appliances
No risk of brackets or wires poking the gums and causing cancer sores
Less pain than braces and other permanent dental appliances
Treatment typically lasts no more than 18 months, with results in as little as six months
How Invisalign Works
So, you're interested in Invisalign for your child? Here's what you can expect:
Invisalign works through the correction of dental malocclusions through the application of small amounts of force where required, and is made with patented SmartTrack thermoplastic. First, you'll book a consultation with our experts so we can see if Invisalign is right for your child. If  approved, we can begin the process of mapping out your child's smile to build your customized aligner and organize a unique treatment plan.
Once your device is ready, you can expect to be given several pairs of Invisalign aligners and will likely meet with our experts every 4-6 weeks to check on your treatment progress and receive new aligners.
Daily wear is important to get great results from Invisalign at any age. It is recommended that your child wears their Invisalign aligners for at least 22 hours a day (usually taking them out only to eat) and replaces them every 2 weeks, or according to the schedule you are given by our dental team. There may be some discomfort for the first week, but once the teeth become accustomed to the pressure, the discomfort will subside.
As is the case with most orthodontic regimens, there is a risk of teeth shifting back to their original position after the Invisalign Treatment, so your dentist may recommend retainers for occasional wear to prevent this regression.
Book Your Invisalign Teen or Invisalign First Consultation Today
If you want to know if Invisalign is the right path forward for your child's orthodontic journey, reach out to our experienced team of dental professionals today. We can map out that journey and provide you with the information you need to make an important decision in your child's life.