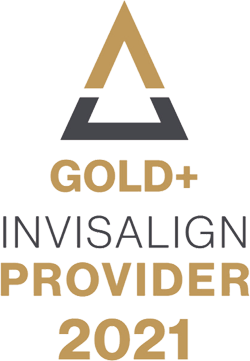 Dr. San Bhatha is a Gold Plus Invisalign Provider, which is because of his level of education and experience with Invisalign. Talk to us about your Invisalign treatment today!
If you want to straighten your teeth without wearing bulky traditional metal braces, you might be looking for an Invisalign Surrey, BC specialist. As part of our focus on providing comfortable treatment options to improve your oral health, our Southridge Dental team can offer you Invisalign® treatments.
Here is how this treatment works and some important background information:
How Does Invisalign Treatment Work?
Invisalign treatment is a safe, effective, and - best of all! - discreet alternative to traditional braces. These clear teeth aligners provide patients with a straighter, more uniform smile. The treatment is well established with more than 20 years of history.
Invisalign could be a great option, whether or not you have received orthodontic treatment in the past. We use the Invisalign treatment system to correct crowded and crooked teeth, as well as misaligned bites.
In addition to being inconspicuous, these invisible aligners also help you to keep your smile clean and avoid tooth decay and gum disease. The Invisalign treatment system uses durable, removable trays that promote easy care and comfort!
Are Invisible Braces Right For Me?
The only way to determine if Invisalign is the right treatment for you is with a consultation. If Invisalign treatment could straighten your teeth, we will create the clear teeth aligners that are similar in feel to a mouth guard. You should wear these clear teeth aligners for about 2 weeks, before we replace them for a new, custom set.
Though Invisalign treatment times vary from individual to individual, the Invisalign process takes an average of 12 to 18 months to complete.
Benefits Of Invisalign Braces
Clear teeth aligners
Removable for easy dental hygiene care
No dietary restrictions required
Teen Braces From Your Invisalign Surrey Specialists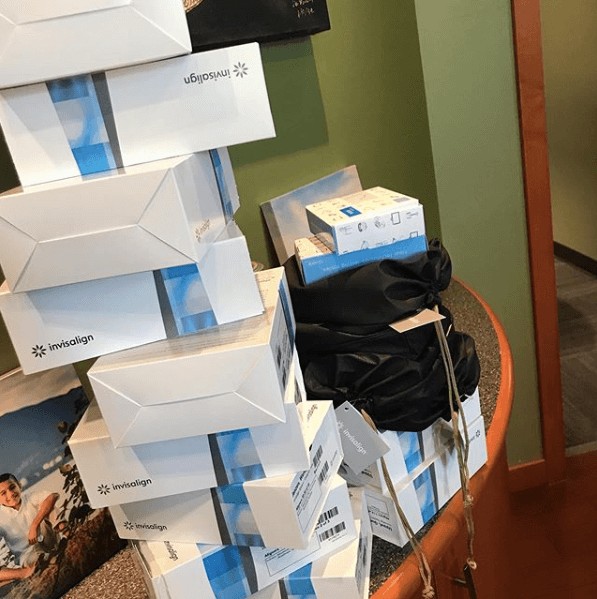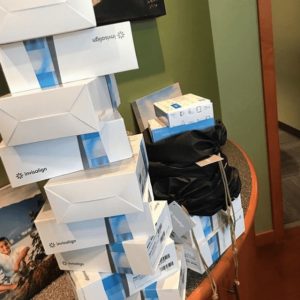 Invisalign® Teen has the same teeth-straightening power as traditional Invisalign treatment, except that it is made specifically for growing mouths.
At Southridge Dental, we recommend Invisalign Teen to our younger patients because:
Invisalign treatment is discreet
Patients can easily remove the aligners to brush and floss their teeth, keeping their smile healthy during orthodontic treatment
All food and beverages can be enjoyed during treatment
Unlike traditional metal braces treatment, there's no risk of breaking wires or damaged brackets
How Much Does Invisalign Cost?
Just like with any dental treatments, Invisalign costs can vary from individual to individual. That said, the cost of Invisalign treatment is similar to that of traditional braces and other comparable orthodontic treatments.
To get your Invisalign cost assessment, you must first schedule a consultation. After a thorough examination, we will create a treatment plan that includes a timeline and all cost considerations.
Schedule An Appointment With Your Invisalign Surrey Specialists At Southridge Dental!
If you have questions about Invisalign braces, tooth pain, or any other of the dental services we offer at Southridge Dental, give our Surrey dentist office a call.
We Are Your Invisalign Surrey, BC Specialists Accepting New Patients!
We are welcoming patients who are looking for a treatment without metal braces. Our Invisalign Surrey, BC specialists have extensive experience with this treatment and we would like you to join our family.
Call us or request an appointment to find out more about our Invisalign Surrey, BC treatments and payment plans. Our team can help you with the information that you need.