Dental Implants In Surrey, BC
At Southridge Dental, we want all of our patients to feel proud of their smiles. If you are suffering from tooth loss, Dr. Bhatha offers tooth replacement treatment using natural-looking and permanent dental implants.
Are Dental Implants Right For Your Smile?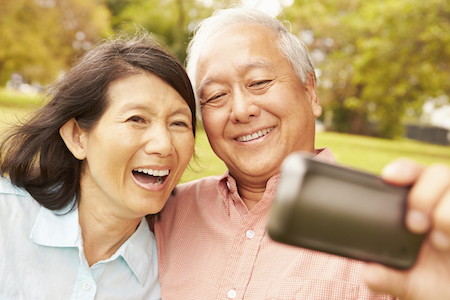 Are you dealing with embarrassing and uncomfortable gaps in your smile? If you've lost a tooth or multiple teeth due to injury or decay, dental implants could restore your smile back to its healthy condition.
No matter the cause of tooth loss, our dental implants dentist at Southridge Dental has a tooth replacement solution for you!
Dental implants:
Look Like Natural Teeth
Tooth implants are matched to the rest of your teeth for a natural-looking smile. If you require full mouth dental implants, Dr. Bhatha will craft unique dental implants that fit your appearance best.
Don't Cause Pain Or Discomfort
Today's tooth replacement options are designed to feel comfortable in your mouth. Because tooth implants are permanent, you can enjoy your favorite foods without irritating your gums or adjacent teeth.
Are Easy To Maintain
Unlike dentures, dental implants are a permanent solution to tooth loss. You can take care of your dental implants the same way you do your natural teeth, with simple brushing and flossing.
Keep Your Mouth Healthy
Bulky dental appliances, like dentures and removable bridges, can cause bone loss and irritation to your gums. When not cared for properly, they can also increase your risk of periodontal disease and tooth decay. Dental implants fit perfectly with your natural smile, protecting your jaw bone and gums in the way that these temporary solutions can't.
Can Last A Lifetime
Your dental implants are built to last a lifetime. As of today, they are the only tooth replacement solution to stand by that claim.
How Does Dental Implant Surgery Work?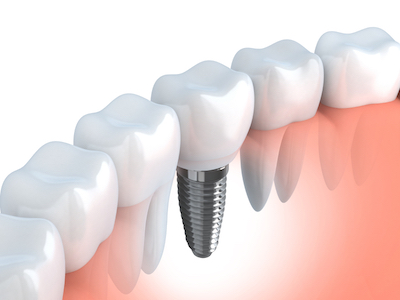 During dental implant surgery, your dental implants are permanently placed in your jaw, acting as artificial "tooth roots." This process allows for a permanent anchoring of your new tooth, bridge, or denture.
Afterward, each tooth implant is topped with a dental crown, providing a chewing surface and restoring the appearance of the missing tooth.
The Best Dental Implants For Your Smile
Tooth replacement isn't one-size-fits-all - curious about which would be the best dental implants for your smile? Dr. Bhatha will recommend the best type of dental implant for you during a comprehensive consultation. Included in the consultation is imaging and thorough surgical planning.
Single Dental Implant
Single dental implants are placed in patients of all ages who have lost a single tooth due to decay or trauma. With dental implants surgery, your natural tooth can be replaced with a single titanium dental implant and luminous dental crown.
Implant Retained Dentures
Implant retained dentures (also known as "overdentures") are designed to stabilize traditional dentures. Our Surrey dental patients find relief from slipping and irritation associated with dentures with these removable "snap-in" dentures.
All-on-4® Dental Implants
All-on-4 dental implants (also known as "teeth in a day") uses tooth implants to stabilize a dental prothesis. Unlike implant retained dentures, this type of dental implant is permanent and non-removable.
Good candidates for All-on-4 dental implants, can expect to walk out of our Surrey office with a fully-restored smile in just one day!
Hybrid Implant Dentures
If you need to replace an entire row of teeth, hybrid implant dentures could be for you. This restorative dental procedure consists of dentures that are permanently fixed to dental implants, which allows for a more durable, comfortable fit.
How Much Do Dental Implants Cost?
There are numerous factors that can influence the price of dental implants - and like with any dental procedure, dental implants cost can vary from individual to individual. After a consultation with Dr. Bhatha, our team will provide you with a fair and honest breakdown of the treatment timeline and price.
Considerations include:
Some patients require a bone grafting to help support the placement of dental implants. If your tooth implants require bone grafting, the total price of dental implants will be higher.
The number of teeth that need to be replaced. The type of dental implant can also affect cost.
If you're concerned about the price of dental implants, call our Surrey dental practice to schedule a consultation with Dr. Bhatha.
Schedule Your Dental Implant Consultation With Southridge Dental Today!
If you have questions about dental implants, tooth pain, or any other services Southridge Dental offers, give our office a call.
A consultation with Dr. Bhatha is the perfect way to answer all of your questions and help you decide if dental implants could restore your smile!
Are you missing one or more teeth? Restorative dentistry at our Surrey, BC Canada dentist office can repair and restore the natural look of your smile.