Your Trusted Dentist Offers Botox Treatments and Facial Esthetics
Our dental office now offers Botox therapy to treat the most painful TMJ symptoms. At Southridge Dental, our Surrey office is designed to treat your entire body – not just your smile. We go beyond that of traditional general dentistry practices to offer alternative treatment options to reduce pain and make you feel better about the way you look! That's why we are proud to announce that we now offer Botox as part of our extensive list of services.
Botox is currently the most popular non-surgical medical treatment, with over 6 million Botox treatments administered per year to smooth the look of fine lines, wrinkles, and crows feet. It is also used to ease a variety of medical issues, including migraines and, in our case, TMJ disorders.
In 2019, Dr. Bhatha graduated from the Pacific Training Institute for Facial Aesthetics in British Columbia with a focus in Botox Training.
PTIFA Botox® Training Graduate
No matter your reason, Dr. Bhatha will work with you to determine if Botox can improve your TMJ symptoms or appearance. We take pride in counseling our patients and proudly provide extensive consultations to set and clarify your personal goals.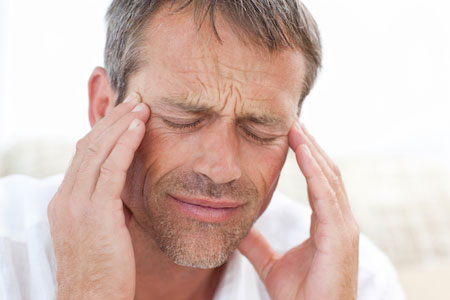 Botox For TMJ Pain Relief
Many things can contribute to the development of TMJ. Stress can be a factor, as well as anything that can cause tension in the jaw and surrounding muscle groups.
A few common causes can be:
Grinding teeth or clenching your jaw
Injury to the neck or jaw from a trauma such as an auto accident
Improper bite alignment
Arthritis
Sleep apnea
Dislocation or erosion of the joint
How Botox Can Help
There are several ways Botox can help manage this disorder. At Southridge Dental, Dr. Bhatha uses Botox therapy to treat the most painful TMJ symptoms. Botox is usually associated with cosmetic practices, but this type of injection has recently become an increasingly popular and effective TMJ treatment.
While some TMJ symptoms may improve on their own or with the use of specialized dental appliances, Botox can offer fast, long-lasting relief for the most painful cases.
Botox can often offer TMJ sufferers the following benefits:
Reduced shoulder and neck pain
Minimized lockjaw symptoms
Reduced jaw discomfort when talking, chewing or yawning
Alleviation of headaches caused by grinding or clenching of the jaw
Reduction in jaw tension
Most normal functions of the jaw such as biting, swallowing and speaking are left unaffected by Botox TMJ treatment. The only change is a reduction in the pain and discomfort TMJ disorder can bring.
Botox For A Younger Look
At Southridge Dental, our Surrey dentists use Botox to reduce the appearance of facial wrinkles, particularly frown lines between the eyebrows and smiles lines near the mouth.
Our office uses this type of cosmetic treatment for a variety of procedures including lip augmentation, reducing frown lines, treating forehead wrinkles and crow's feet, and more. Botox is known worldwide for its effectiveness in smoothing away lines and wrinkles!
Have Questions About How Botox Can Relieve TMJ Pain Or Give You A Younger Look?
Call our Surrey dentists today to schedule your Botox consultation! Our experienced dental team is here to answer all of your questions.